7 Day Work Strategy for Freelance Designers Help You to Get More Web Design Clients
Last updated on 17 November, 2017
From the last 2 months, I want to share this 7 day work strategy with you but due to the overloaded with designing work and lack of time I was unable to share. As a designer, you better know that how much time you have to give with your design work.
As a designer do you think, web design, logo design or any graphic design is simple and one or two hour's task?
I know you'll say, NO!

Source: Pinterest
As a freelance designer if you are giving a whole day to your designing work then how much time you are spending to get more new projects? The actual situation is, you need to work because you have to deliver the project on time.
And, when the current project will be completed, you will start finding new designing work. Is it true? I'm sure most of the beginners say YES! But what if you are getting new work inquiries at the time while you are working on another project?
Sounds good!
We all know the value of Social Media and what it is capable to offer us, not in only in terms of promoting ourselves, but also for building relationships but many of us don't know what platforms they should use or how to leverage them effectively.
In this article, I will share 7 Day Work Strategy which helps you to get more projects while you are busy with other projects. Before we dive in, you need to know sharing or posting work on social media increases the chances of getting more traffic, more engagement, more followers and more projects as well.
There are many blending options (great platforms) to share or post work but you can't spend much time on every platform daily. So I crop it into 7 layers (days) to make sharing easier for you and this is the actual strategy that I want to share with you.
20 studies prove that there are certain day and time to post on social media, which means you don't need to spend whole week or day on social media. You have 7 days (Sunday – Saturday) and you can split each day to the particular platform.
So let's get started:
Day 1 – Monday
After working on whole week and enjoying the weekend, you are back to work. Monday is the best day to share your whole work what you have done in last week. Which means you have to get ready to share your whole week of creative work or Monday.
Designer Communities
As you already get ready for your work so just share your work on designer communities like Behance.net, Dribbblec.om, Designspiration.net or any great community that you like. These are the biggest communities on the web only for designers and lots of people and agencies are hiring designers from these websites so there are fewer chances that you will not get hired.
Try to submit amazing designs or your best shot so that you can get noticed in designer communities. People love sharing as like you, if you get noticed and they will like your work, chances are they start following you and of course share your work. More sharing will help you to grow online.
Try to take some time to share, like and leave a comment on others projects as you have a whole day while working on a project.
Instagram
As per the 20 studies, Monday is the perfect day for sharing post on Instagram. Post content more during off-work hours than during the work day, aside from peak times. If you are motion graphic design than Instagram is a great platform for you because posting a video gets 34% more interactions.

Instagram: brand0ngr0ce
Portfolio
If you have your own portfolio website you also need to keep up-to-date your portfolio. Having an own website make you more professional. Here WordPress Portfolio Themes helps you to create elegant and professional portfolio with no time. WordPress is hassle-free services that allow you create a website quickly without having knowledge of coding.
I have seen many portfolio websites and most of the websites are not using social sharing widgets or plugins. As I already said above "people love sharing and more sharing will help you to grow online."
I recommend you use GetSiteControl – Perfect all-in-one widget for your website. This widget has everything that you need for your website like lead form, contact form, live chat, social media button, popups – all in one place!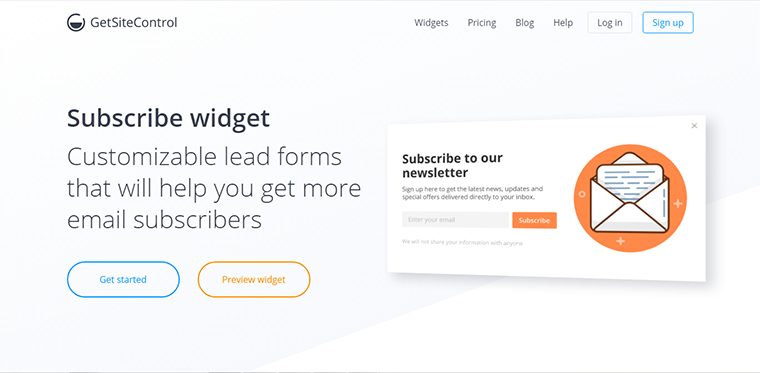 Bonus Tips – If you have your own portfolio website then link your every work with designer's community portfolio.
Day 2 – Tuesday
After publishing your work on designer communities it's time to share your work on Linkedin. Tuesday is a perfect day for sharing work on Linkedin. Linkedin is the biggest community on the web where all the businesses and professionals come together.
Linkedin
Business people are most likely to read Linkedin in the morning like the newspaper. While Linkedin is more professional, the best times to post are still before and after work.
Here you need to keep in mind that you will share the link of work that you already shared on Designers Communities or your portfolio so that all the traffic goes to your portfolio.
Sending all the traffic to your portfolio will help you to grow your following.
Day 3 – Wednesday
Google+
Use Google+ on Wednesday. Google+ has grown at a surprising rate and it's the number 2 social media platform around the globe. With over 540 million monthly active users, it's becoming the hub of online activity and can increase the ROI of your social media efforts tremendously.
Even if you're not too familiar with Google+ communities here is your Ultimate Guide to Google+ Communities by ElegantThemes.
Here again, you just need to share your portfolio link. The best time to post is between 9-11am and 12-1pm, especially on Wednesday.
Twitter
Wednesday is also a perfect day for Twitter but here you need to know that this network as noisy and crowded than what can you do to get people to feel compelled enough to hit the like and follow button? Here are simple steps on to grow on Twitter.
Share Amazing Content
Start by figuring out who your target audience is on Twitter and what type of content they want to see. There are a few different ways to get this information, but the easiest is to look at your competitors. Find your top competitors in your niche that have an active Twitter following and look what are they sharing & who's following them.
Get Engaged
Establishing connections and building relationships is one of the easiest ways to get more Twitter followers. All it requires is time and effort.
So here you can use some tool to save you time and efforts. DrumUp is world's #1 Social Media and Content Marketing App. DrumUp discovers and helps you share great content to your social media accounts so you can start meaningful conversations with your followers.
Chrome extension helps you to schedule your content conveniently and get more content suggestions on similar themes. I think this is the easiest way to share content without opening new browser tab.
Day 4 – Thursday
On Thursday, you can post or engage with the community again on Instagram and Linkedin. Instagram users are on a platform meant for mobile and that means they tend to use the network all the time, anytime. Start getting more followers on Instagram.
Getting more followers on Instagram is all about posting eye-catchy content with right (#) hashtag. As a designer, you are always using a computer and to post it on Instagram you need to transfer your work shot from computer to mobile, it's time-consuming. Here you can use Gramblr.
Gramblr is a desktop tool that allows you to upload photos to Instagram from your PC, Mac or Computer. Gramblr is amazing free desktop app on Instagram.

Day 4 – Friday
Don't expect from the online crowd to come to you — make things even better for the audience on many different platforms that the users have no choice but click on links and reach to you. Believe me — this tactic can provide you a high volume of work.
You may ask me how?
Look, once if we get a couple contracts from a single platform, it's become much easy to get more. As we all know freelancing is a career path established on referrals. Skilled designers who reliably create excellence work always get referred, specially if they are easy to work with.
In fact, having an enjoyable personality and act greatly with your client matters more than how good your portfolio is. Like we all know, people have a short life and they want to work with good personality on another side.
Besides this all, if you want inspiration for building a standout portfolio, here we have a list of some of the best sources of web design inspiration on the web, or even you want help getting started, you can also check out the portfolio templates.
If you say, what the secret to freelance design & development is, I say just put serious energy into securing your first few contracts and other will come naturally to you.
Day 6 – Saturday
On Saturday you need to give time to Facebook and Pinterest. Facebook is broadly used on mobile and desktop, at work and at home.
Facebook
Built a Facebook Brand Page which showcases your work and shares your best designs or articles and even posts a short Facebook Video as a "pinned post" introducing yourself and your skills or career.
If you are newbie or pro, both can take benefit of Facebook groups to reach a maximum number of the audience and get some extra spotlight on your profile.
This strategy helps establish your credibility and passion for your career when a client or recruiter performs a search on your profile.
Pinterest
On the other hands go to Pinterest a visually driven social network to build an audience or fans and also a great source for Graphic or web design inspiration. Here you can share your work and link your website. Scheduling posts rightly on this platform can attract most people and also don't forget to add pin it button on your portfolio and websites.
Day 7 – Sunday
"Today, give yourself a break!"
A special day but some people still work on Sunday, this day is usually the time for relaxation and spending time with your family, friends or yourself.
After all, working hard you and I deserve some "REST" to fresh our mind and come up with new strategies.
Bonus
Besides these tactics, whether you want extra pennies to pay your bills, just seeking more professional digital opportunities or feel great & love the freedom that freelancing offers like;
Freedom from office drama – choose your own clients
Freedom of working hour – work in day or night and as your desire
Freedom of work location – work where you want, in the room or on the ground it's on you.
So with all that said, thank you so much for reading our post. I appreciate your time and effort staying here.
I hope all of you have a great day and excited to hear your comments. Is still there anything that I missed? Please share your clients getting and freelance experience with us.