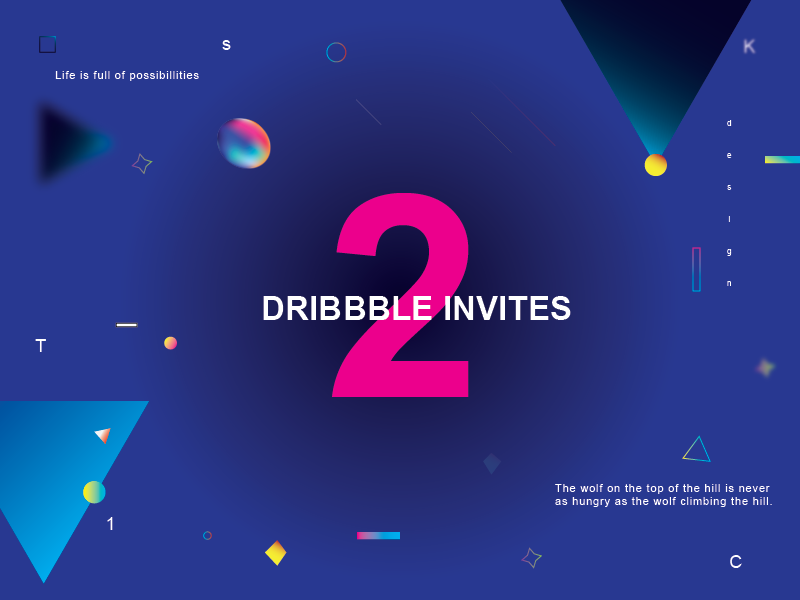 Dribbble Invites
Hope everyone had a great week and let's wish for a wonderful weekend.
I have two dribbble invites to give away, this is a great chance for everyone who are not part of this community yet.
Please follow these steps:
– Send your best work to durim64@gmail.com
– Add subject: Dribbble Invite
– Link of your Dribbble profile
I'll announce two winners on 14 February.
Good luck!