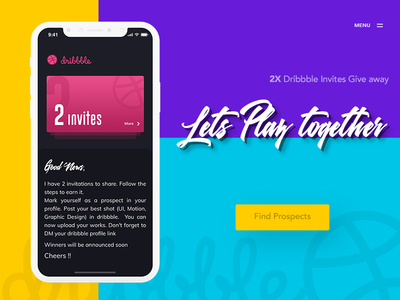 Dribbble Invite
Hello Guys,
I have 2 invitations to share.
Follow the steps to earn it.
~ Mark yourself as a prospect in your profile.
~ Post your best shot (UI, Motion, Graphic Design) in dribbble.
~ You can now upload your works.
Don't forget to DM your dribbble profile link
Winners will be announced soon
Cheers !!