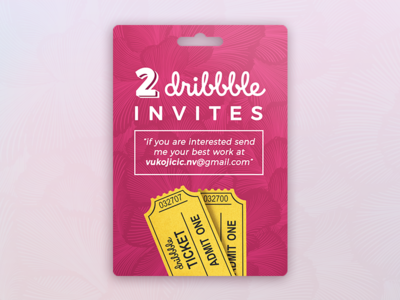 2x Dribbble Invite Giveaway
Hey everyone!
2 Dribbble invites are waiting for you!
If you want to get one, send me an email (vukojicic.nv@gmail.com) with a link to your portfolio and a brief statement about why you want to be on Dribbble.
I will announce the winners in a couple of days. Good luck!