Affiliate Marketing Without A WordPress Blog or Website (ClickBank Success) in 2017
Last updated on 31 August, 2017
Marketing is no more a personal visit and handshake thing. Sales of products happen online through referrals by known sources which in turn make huge money.
If you are a beginner, this guide helps you how you can get success in ClickBank Affiliate Marketing without a WordPress Blog or Website. Let us have a detailed look at such a marketing technique which has gained huge popularity among freelancers who master the same.
Affiliate Marketing
Affiliate Marketing is the activity that happens between the desire of a person to buy a specific product online and the influence exerted by an affiliate (site) to make him purchase the same.
Affiliate Marketing is considered as the best marketing strategies owing to the guidance it provides to the customers and the huge revenue it generates to the Affiliates.
Affiliate Marketing – How it works?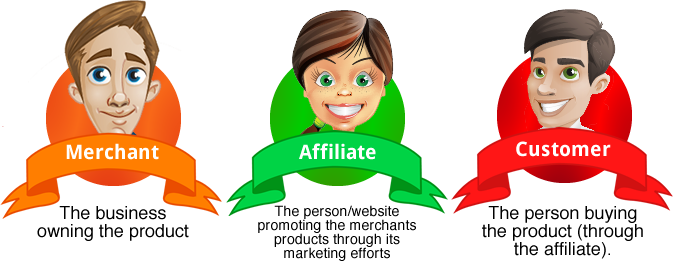 Image source – pigreviews.com
Typically, when you become an Affiliate to any of the Affiliate Marketing Program, you influence the customers to the Merchant site that sells specific products. When a sale happens through the customer referred by you, the Merchant Site pays to you the mutually agreed commission.
Different Merchant sites offer varying percentages of commission to Affiliates like you. The payment mode and process also varies between different Merchant sites. You can track the sale that happens through your reference following a method called Link Clocking or by creating discount coupons.
Every Merchant Site is termed as Marketplace in the Affiliate Marketing arena. These Merchant sites have their own software applications which issue a unique link to you that can be shared with the customers.
Some Merchant Sites provide unique ID's instead of links to you for marketing their products. These links or IDs act as the basis for your commission payment by Merchant sites.
How to choose the Best Affiliate Product
The first and foremost thing to do after deciding to enter the Affiliate Marketing business is to understand how to choose the Best Affiliate Product. There are hundreds of Merchant sites that encourage Affiliates to market their products. Choose those Affiliate Programs that have the following advantages.
Offers opportunities to sell niche products that have high demand.
Offers links separately for every product.
Allows creation of custom links through Affiliate URL allocated for you.
Demands the lowest payout from you.
Check out for the payment options offered by the market place and understand the pros and cons of the same on a comparative scale.
Allows you to create unique Discount Coupons all by yourself instead of thrusting an already created one that is common to all Affiliates.
Choose the Merchant Site that has well set communication mechanisms like Subscription options and Email Services. This will keep you updated on the latest deals offered by the merchant sites helping you encash on the same at the right timing.
Choose only those Affiliate Programs that provide you a fully functional Affiliate Panel. This will enable you to have access to their banners and other links related to their products. This will help you track the statistics in a perfect manner without any hassles.
Now that we have a fair idea about Affiliate Marketing and its nuances, let us have a look at one of the best Affiliate Marketing Programs of the decade.
ClickBank – High Success Affiliate Marketing Program
If you are on the lookout for the best affiliate program that can yield you the maximum profits, then you are on the right page. Though there are many affiliate marketing programs like RakutenMarketing
, ShareASale and Commission Junction, ClickBank is one of the most preferred Affiliate Marketing Programs for beginners today.
The huge success of ClickBank is attributed to many factors some of which are listed below for clarity and clear understanding.
ClickBank offers you the top profit yielding products to be promoted.
ClickBank provides effective keywords to you so you can make huge volume of sales happen.
ClickBank enables you to promote its products in social network sites like Facebook without incurring any investment towards the same.
ClickBank is a technologically matured market place that helps you to have your own promotion campaigns.
ClickBank aims in simplifying your life and hence does not insist on your owning a website as a mandatory requirement. This means even if you do not own a website you can still become an affiliate to ClickBank and promote its products.
ClickBank helps you to attract opt-ins by building squeeze page on your own. For doing so, you do not need a separate domain.
ClickBank provides adequate opportunities to you for understanding novel ideas and creative strategies to promote products. The in depth knowledge gained from ClickBank can be applied to other Affiliate programs also which is an extra value addition it offers to you as its Affiliates.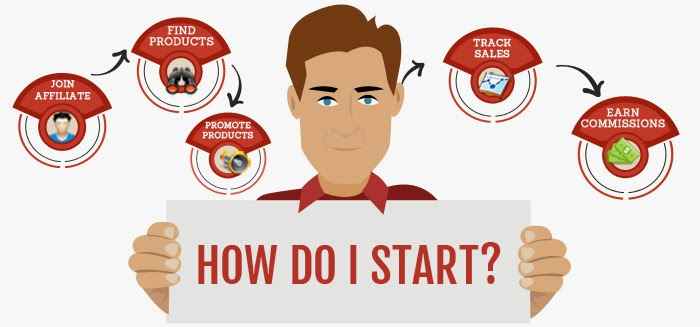 Image Source: internetmarketing.edu.vn
How to become a ClickBank Affiliate?
I recommend you to join the course by KC Tan (Online Business Coach, Small Business Owner) that can help you to gain a breakthrough and successfully make money online as a ClickBank affiliate. This course is here to prove to you that your dream of making money with ClickBank is – within your reach.
Course Highlights – 4.5 Rating with 2,200+ reviews – over 13,700 Students Enrolled
The list below clearly points out your take away when you enroll for the ClickBank Online Course.
Lifetime learning opportunity since a one-time enrollment entitles the person for lifetime updates.
Teaches about the metrics involved in ClickBank and to leverage the same for the Affiliates' profitability.
Building consistent income throughout your life time.
ClickBank Affiliates have clocked 100% success rate over the past few years.
Enabling faster sales through creation of profit yielding product promotions.
ClickBank Affiliates earn thousands of dollars every month.
Appropriate product selection strategies to increase your profit levels at all points of time.
What Are You Waiting For – Get Enrolled Now
I sincerely hope this course has helped you with plenty of ideas as to how to start affiliate marketing without a blog. All you now need to do is put in the right efforts and stay.
I would like to help you more
If you liked my article, then please don't forget to subscribe me and share this article. You can also find me on Facebook, Twitter, Google+, Instagram, Medium and LinkedIn.
Recommended:
Untapped Free Online Courses to Learn Web Design and Development
How to Make Money Blogging in 2017 (Free WordPress Beginner Guide)
10 Best Email Marketing Services for Blogger and Small Business in 2017